Welcome to Astara Aesthetics!
Medically trained in Anti-aging injectables, Chemical Peels and Microneedling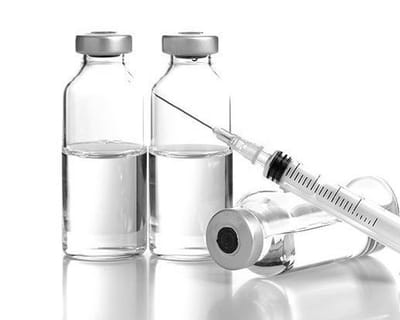 Thank you for visiting Astara Aesthetics! We are a well established organisation specialising in several cosmetic and skin care treatments in Walsall. Our provider is fully accredited with a Level 7 Injectables qualification from Harley Academy and continues to work in the private sector for sk:n, the UK's leading skin clinic group as well as in the public sector for the NHS.
Astara Aesthetics Walsall was founded to cater for our clients who suffer with acne, scarring, uneven skin tone and hyperpigmentation. We aim to counteract the poor industry practices around the administration of injectable treatments within the field of aesthetics. As a result, patient safety is our top priority. We aim to deliver an outstanding standard of care with cosmetic treatments which include dermal fillers and botulinum toxin (Botox) injections as well as minimally invasive dermatological treatments such as medium depth chemical application and microneedling.
The prevalence of social media has contributed to a more image conscious and image oriented population in the 21st century. We are uniquely placed to cater for clients' individual needs with our professional and enthusiastic team who are passionate about aesthetics. We aim to deliver safe, effective care and we look forward to seeing you at Astara Aesthetics Walsall in the near future.
Please get in touch via
Facebook
, Instagram or through our website!
Client/Preferred Client
Arbonne International is a well known cosmeceutical company which offers amazing products for skincare, makeup, nutrition, hair and body. Receive between 20-40% discount from all products when you register with Arbonne and earn several rewards over the year.
Learn More
Independent Consultant
Want to be self-employed and live your best life? Click here to see how this opportunity can help you have a satisfying stress free lifestyle. Earn passive income and be your own boss with Arbonne International.
Learn More
My last treatment went amazingly well! I've had so many people notice how clear my skin has gone and so many people complimenting it! And I didn't even tell them I went for treatment. They noticed it within days!

Juhina
Absolutely love the way my lips have been done with the dermal fillers. At first I was worried because i didn't want the duck look, but my practitioner made my lips look natural and still volumised. Thankyou so much!

Parmjit Bhutta
Thank you so much for making my face look and feel great, see you soon! (Treatment after one mandelic peel)

Belinda Sweeney
I was wondering if I could book in to have my lips done again, I'm totally loving them so much. Thank you!

Iyesha
Absolutely loved my Dermapen treatment with Astara Aesthetics, can't believe the results! And the jessners peel has really helped with my uneven skin tone. Amazing results!

Danielle Evans